I've been wanting to write this one for a few years now. The one about cars. Because I love cars. But do The People care about cars? Usually, no.
The 288 GTO, a product of the 80's, might not be quite as beautiful as the original, but it's the one that just does it for me.
The 288, (how about those gills at the rear?) has essentially the same drivetrain as the Ferrari F40. That is to say they share twin Turbo V8's mounted at the rear and that prime, gated Ferrari shifter connected to a five speed. I think the F40, (admittedly a fantastic and highly revered car in the auto world- a car I'd kill to drive) bows to the 288's beautiful styling.
Currently the Mclaren P1, Ferrari LaFerrari and the Porsche 918 are all battling it out for supercar supremacy. Their performance numbers and reviews haven't really determined a clear winner- one review might barely put the Porsche in front while the LaFerrari ekes out the fastest time at such and such a track and the Mclaren was best at another. All this means that the real winners are the wealthy enthusiasts who can afford to take advantage of the fierce competition, and to a lesser extent the auto enthusiast world at large. Most car folks are easy to please and are happy just knowing the cars exist. This is really a golden era for the automobile. If we move on to high-speed trains, self-driving pods, or other modes of transport, automakers are writing quite the swan song these days. If I had to pick a winner, I'd say the P1 is the King. If you can access the Amazon show, The Grand Tour, you can watch as Hammond, Clarkson, and May drive all three cars.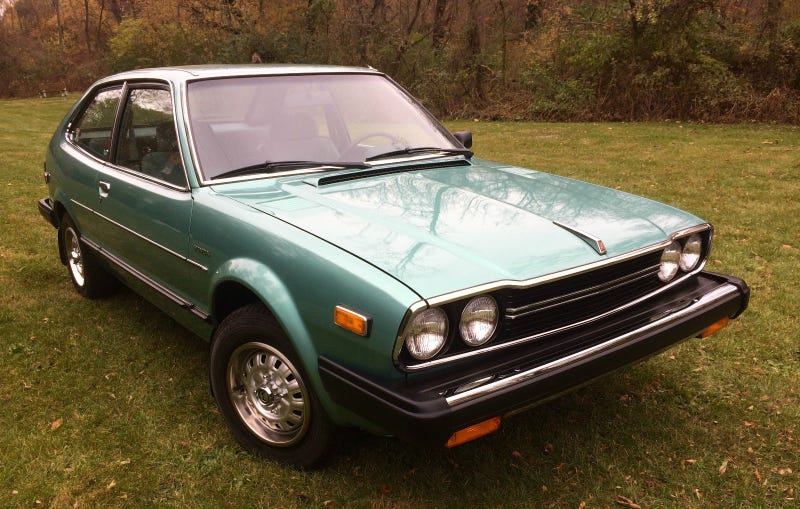 The S600 (or S800- there are a few, the number indicates motor size, which varied) was the first road car built by Honda. I think. Prior to cars, Honda built motorcycles. (They still build brilliant motorcycles of course.) Anyway, the early S cars were powered by a little motorcycle engine that revved to about 9000 rpm, which was crazy for the 60's. It was chain driven as opposed to belt-driven. It weighs about 7-800 pounds less than a modern Mazda Miata (1700 pounds versus about 2400 for the Miata.) It's like driving a go-cart on the street, but instead the guys at the track took the governor off the motor so you're capable of freeway speeds. Seriously this car is fun times a billion. Here is the perfect interior: Pretty sure the speed is in Kilometers and pretty sure it can't even go 200 KPH:
I began writing this thing a month or so ago. Then I found out about the San Diego International Auto Show so I went on Friday December 29th and took some pictures. It was a nice opportunity because I've flirted with the idea of having this blog be made up of 100% media from my equipment. Well I'm a spirit-of-the-law guy so I made some allowances for this post, but the rest of the photos are from the car show.
The show was handy because copying and pasting is a pain in the ass and you can only do it with like one-in-ten photos. The $12 admission fee was worth the pictures that won't disappear when some server goes down somewhere. But to be honest, the SD car show is pretty ho-hum, as the premier auto makers like Porsche and above weren't officially represented. So no LaFerraris or Porsche 918s.
Below are some Ford Trucks. Full-size trucks have gotten ludicrously big. To be truthful the trucks pictured below are heavy-duty Ford F250's and 350's. But the F150's, (the big sellers) have still gotten pretty huge and I wouldn't recommend buying one unless you need to really use something that enormous, and or have plenty of land and money, because in actuality they should be treated as what they are- luxurious, gaudy cartoons of American masculinity. They are capable when utilized, but even if you need to tow a heavy boat or something, I'd consider getting a used Heavy duty truck from 10 or 15 years ago, (like a Ford f250 diesel or something like that.) Personally I'm not into the 4 doors. I'd trade the cab room for a longer bed. Driving a beast like this in town is like doing laps around the anxiety pool.
Alright, that's about it. I like cars, and I think I'll prefer internal combustion to electric cars for the remainder of my life. What car guys realize though, is that we're in the minority. I think electric cars are the future. What most of us are driving these days certainly aren't the future- even the hybrids. In a bright future, we reduce the space our cars take up by about half and replace it with trees and stuff. I don't see why we can't have a high-speed train grid as good as Japan's. The future of transportation is wide open. Personally, I think bicycles should really be promoted as an alternative commute to the car. I know this might seem silly, but I recall Dave, owner of the ravioli place I used to work at. He rode his bike about 10 miles to work at age 50. If we add better bikeways, to the point where most cyclists can get to work with little or no sharing roads with cars, and really promote it, I think we can make something like that happen, and convince a serious fraction of drivers to trade in their car for a bike. Vast improvements in battery technology also make this future more possible as electric-assist bikes, available for sale today (and quickly improving) basically eliminate the torture of a killer hill. I think the idea of a no-hill commute could possibly convince people to turn the corner. We just have to show the world photos of Brad Pitt and Leo DiCaprio riding their bikes to work, and wah la, we're saved.
Anyway, that's that. Listen the latest podcast if you haven't already.